We love working with reclaimed woods mainly because of the beauty in the wood that is grown in our climate. Local trees go through hardships, droughts, have diseases and pests that give the wood unmatched character that can be seen in the finished products. Most cabinets shops will not mess with these woods due to the difficulty in working with them, but here, we love working with them because we never know what will come out of it.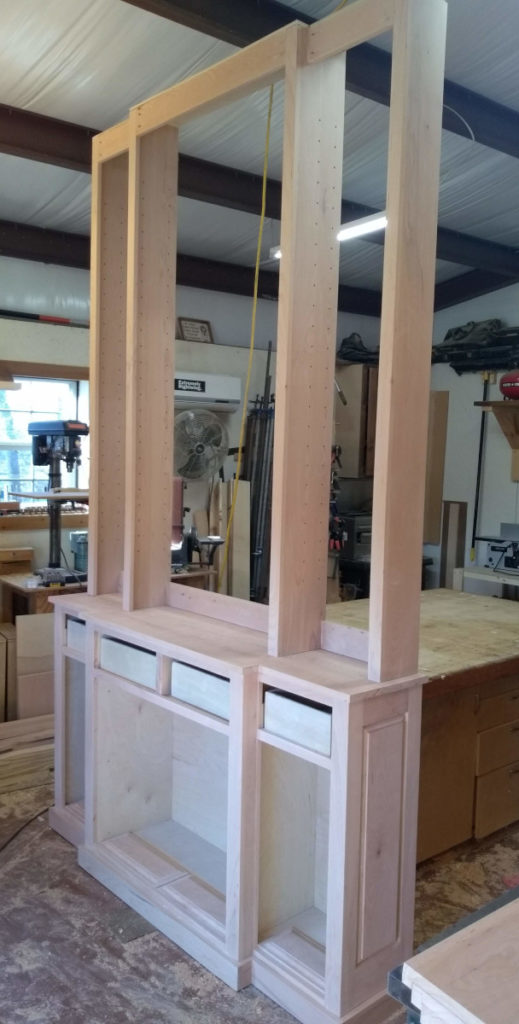 custom china cabinet made from beautiful beech wood.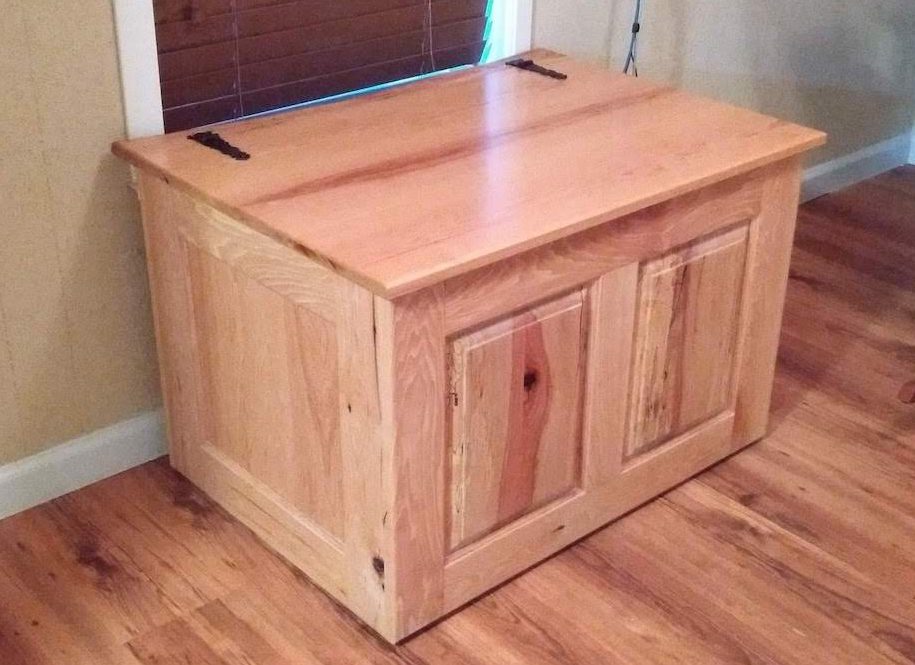 Spalted pecan raised panel blanket chest with pecan frame and top.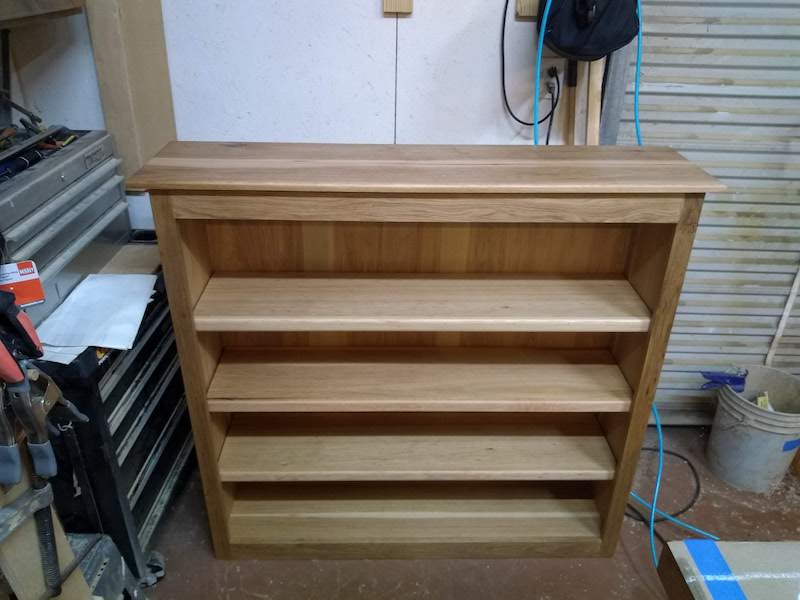 Pecan bookcase
Custom pantry made from knotty alder. These cabinets have adjustable shelves and 8 full extention drawers.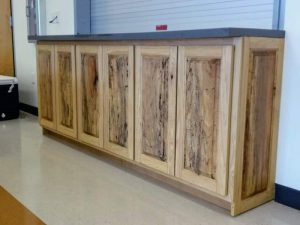 Custom pecan cabinets with spalted pecan inserts.